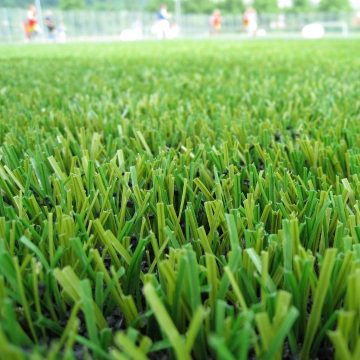 Artificial turf infill creates a more realistic artificial grass application, as well as provides a hardier product for any homeowner looking to maximize the length of their investment in artificial turf.
Whenever a customer asks us questions like "What turf infill should I use?" or "Which type of turf infill do you recommend?", we almost always defer to Envirofill.
In fact, we love this product so much that we end up recommending its use to our customers despite the fact that we don't sell it. 
This artificial turf infill has quickly become our favorite for a number of reasons. Chief among them is the fact that this infill is essentially a new and improved version of traditional sand infill that avoids health concerns, boasting an acrylic coat as opposed to a silica coating that creates troublesome dust.
The Benefits of Envirofill
Safe for Humans and Pets:

Unlike silica-coated sand infill, Envirofill has been tested and proven to contain zero toxins. Even more importantly, its acrylic coating does not create a silica dust (unlike other sand infills), which has been known to cause health issues. 

Durable:

Envirofill is considered the first-ever type of infill that can reach up to 16 years of warranty. This is because it has superior durability and can be used for multiple layers of turf lifecycles. Not to mention, its performance will remain the same even if years have passed.

Clean and Safe:

Envirofill is infused with antibacterial protection to prevent bacterial growth. This antibacterial protection also prevents other microbes that can stain, deteriorate, or cause bad odors with this type of turf infill. It's ideal for children, pets, and athletes. Moreover, Envirofill is considered the cleanest turf infill around the globe.

Proven and Tested:

Envirofill has been used for hundreds of synthetic turf fields across the nation. It has been used in people's backyards, playgrounds, and parks and has proven to be the most trusted type of turf infill on the market. It's long-lasting, durable, low-maintenance, and safe.

Quality Performance:

Athletes who have tried playing on top of Envirofill love its firm, fast, and safe surface. It has a rounded quartz core that resists any type of compact. Not to mention, it's the only child and pet-friendly type of artificial turf infill that battles orders while also retaining its high-quality performance and longevity.
 The Different Sizes of Envirofill Available
Now that you've decided to try out the Envirofill infill, it's time for you to choose the size and color you want your turf to have. But wait – with the many available varieties to choose from, how can you choose the right size of Envirofill for your turf? Don't worry, we've got your back.
Here are the different Envirofill sizes available today: 
Envirofill 12~20

Envirofill 16~30

Envirofill 30~50

Envirofill 20~40
Best Types of Artificial Turf Applications To Use Envirofill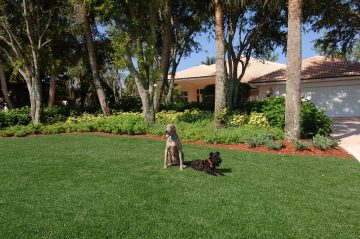 If you're a homeowner looking forward to installing a backyard lawn, pet-friendly lawn, playground, or a small sports field, the Envirofill 12~20 or 16~30 might be the one you're looking for. Its rounded shape is comfortable for any feet, paw, or turf. It can also break down bacteria and fight off strong odors caused by pet urine.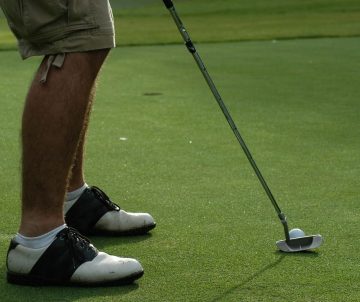 If you want to put greens in your backyard why not try Envirofill 16~20 or 30~50? The 16~30 size is perfect for avid golfers. On the other hand, the Envirofill 30~50 is recommended for shorter piles and is perfect for denser types of turfs. It is infused with Microban technology which makes it resistant to bacterial growth and other microbes that can deteriorate or stain its appearance.
If you're planning to practice sports at home with a bocce or tennis-friendly court, the Envirofill 20~40 would be a perfect choice. It's easy to install and dense, perfect for your court materials. It also has a fine texture and allows consistent bounce for your court.
Contact Us
We're here to help you choose the best type and size of Envirofill that can be used for your next project.
If you need help and want to learn more about Envirofill, contact us today!